Week 16 Player Props: Receiving Yards for Mike Gesicki from EV Insight
EVAnalytics Player Insight
Dec 24, 2022, 10:00 PM EST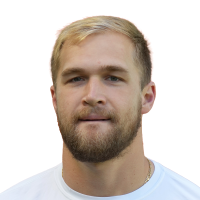 Mike Gesicki
Receiving Yards
Player Props - Week 16
Dolphins vs. Packers
Right now, Mike Gesicki's receiving yards prop is set at 14.5 yards (-110/-110).
The public has bet the OVER
up to 14.5 (-110) after it opened @ 12.5 (-120).
Pros
The Miami Dolphins boast a new play-caller this season in head coach Mike McDaniel, and THE BLITZ projects their pass/run mix to tilt 2.8% more towards passing than it did last season (context-neutralized).
THE BLITZ projects the Miami Dolphins to be the 6th-most pass-oriented offense in football (context-neutralized) right now with a 66.5% pass rate.
Mike Gesicki's pass-game efficiency has gotten a boost this year, accumulating 8.12 yards-per-target compared to a measly 6.84 mark last year.
Mike Gesicki's ability to generate extra yardage has gotten a boost this year, notching 3.88 yards-after-the-catch (YAC) compared to just 2.85 rate last year.
The Green Bay Packers pass defense has yielded the 3rd-highest Completion% in the league (79.7%) to tight ends this year (79.7%).
Cons
The Dolphins are a huge 7-point underdog in this week's game, which points towards an extreme passing game script.
THE BLITZ projects this game to see the smallest volume of plays run among all games this week at 126.8 plays, based on the tendencies of each team and game dynamics.
The Miami Dolphins have run the least plays in the NFL this year, totaling a measly 54.0 plays per game.
Opposing quarterbacks have averaged 29.8 pass attempts per game against the Green Bay Packers defense this year: least in the league.
Mike Gesicki has been used less as a potential pass-catcher this season (55.3% Route% in games he has been on the field) than he did last season (78.3%).
Projection
THE BLITZ
15
Receiving Yards